Highgate:
North London: Modern terrace

The rear of this attractive Highgate family home was in need of updating and renovation. A large PVC conservatory looked dated and lacked clear views out onto the garden. This in-turn led to a wooden terrace which provided space for outside seating and entertainment and bridged the height difference between the rear of the house and the garden which drops away quite steeply. Unfortunately the wood was rotting in places and also its design was in many ways obstructive to clear access to the garden and made the house and garden feel more separated by the drop, rather than joining them together. Peter Reader Landscapes was called in to redesign the terrace.


Before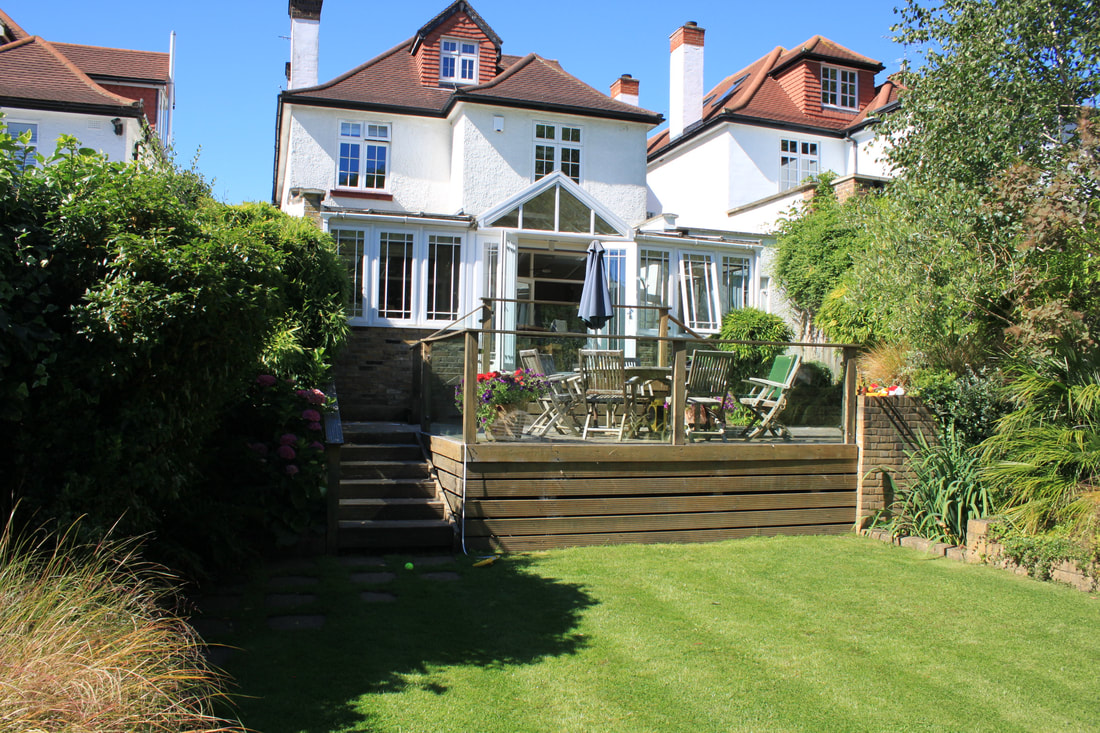 Design Solutions

The key issues to address with the new design were to improve the use and the flow of the space in the new terrace design. It was important to ensure that there was maximum space for outside living and ease of use, but also linking the house and garden together strongly. Key to this was working closely with the conservatory architects; Robert Hirschfield Architects to ensure that the new terrace added to and enhanced the new conservatory/extension.

After



The rear of the house is completely transformed. The style of the new conservatory and terrace fit perfectly together and the space flows out of the house, through the terrace and seamlessly into the garden. Equally light now floods into the rear of the house giving a feeling of being in the garden even when sitting inside.

The terrace now has two usable levels and previously 'dead space' to the side of the old conservatory is now integrated into the design and is used for upper level seating. Sweeping steps invite you from the house down onto the lower patio which offers ample space for eating out and entertaining. The new terrace extends slightly further into the garden than the previous terrace, but in doing so it links strongly with the garden itself including the small pool water feature which previously had been hidden away by the old design. The clients are delighted and say it has revolutionised how they use the house and the garden, spending all there time there now.