Notting Hill:
Central London: luxury Courtyard garden

This garden is built in the center of a new luxury house development. This large house was created within the shell of a late Victorian semi-industrial building. The house contains many desirable elements including 5 bedrooms, a basement swimming pool, internal garaging and large open-plan rooms that all face onto the central courtyard through full height fully retractable glass doors.

The design brief was very open ended: the garden had to be striking centerpiece that was visible from all the main rooms of the house. It needed to serve as sitting relaxation area, small table area and needed to feel more like a garden than a traditional courtyard. Given the garden is surrounded on four sides by the house it needed to feel bright and welcoming.


Before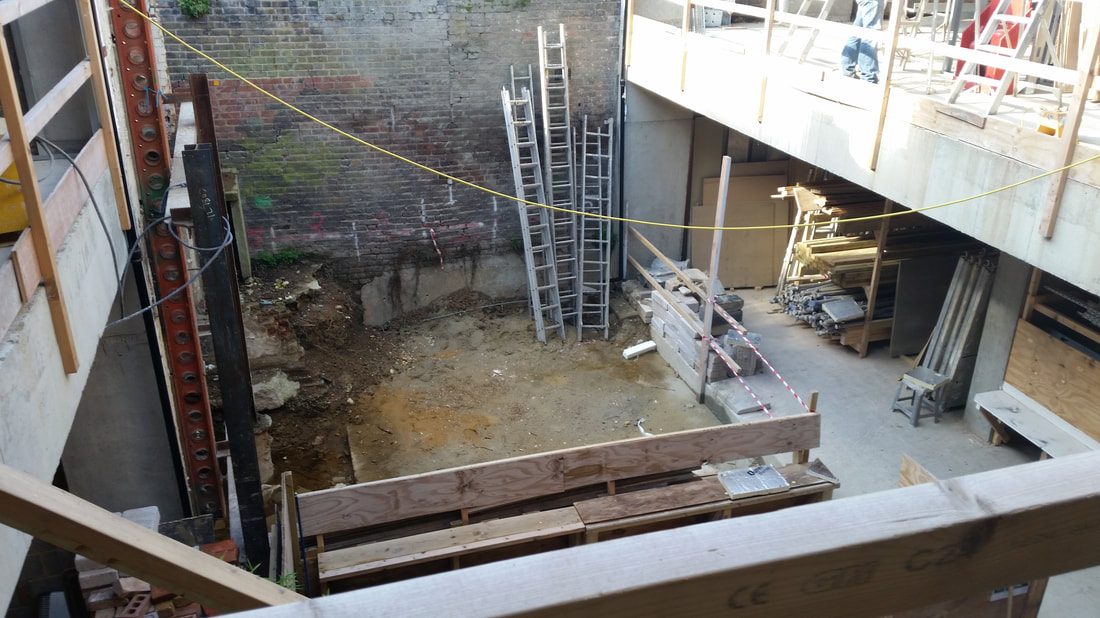 Design Solutions

There were several additional challenges to delivering a fantastic garden heart to the house, not least of which was that on one half of the garden the build up soil depth could only be 150mm (very shallow) over solid concrete. The other half of the garden, whilst having a deeper build up depth was also on top of concrete and so adequate soil depth and drainage design were vitally important. In order to overcome these challenges the design was largely based on a series of raised metal planters which were all bespoke designed and constructed to millimeter accuracy.


The use of structural metal for the planters lent itself to using this material elsewhere in the space and so a metal rill was designed running through and across the garden. This enabled the design to develop a number of separate, yet connected rooms even within the restricted space, by the use of stepping stones and an apparently 'floating patio'. In places the rill widens out to provide small pools which reflect the sky, bring light into the garden and add to the feeling of space.
To fit the design and shapes within the courtyard planting is from a small palette of plants, much of it consisting of clipped topiary including Box cubes and balls, pleached evergreen trees and a striking 'Niwaki topiary tree'. Other carefully selected shrubs and perennials ensure there is interest and some flower in the garden for all of the seasons.
Finally the garden is fitted with a variety of different lighting all of which can be switched independently. This enables a variety of moods to be set in the garden at night, from subtle relaxation to full on party.